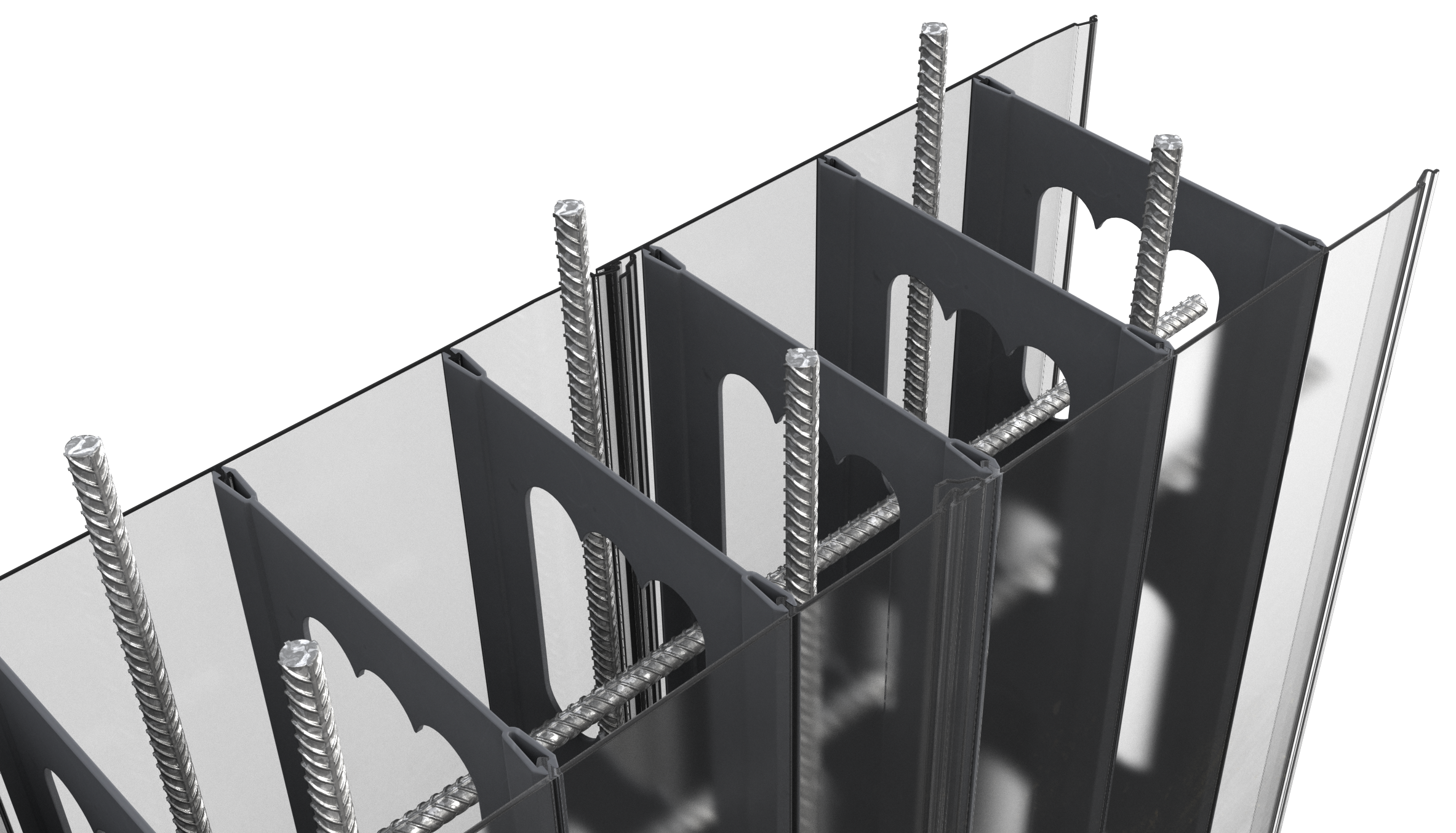 The choice is clear
To accomplish the common goal of life cycle costs and preserving a state of good repair, builders, engineers and certifiers must be sure the right work is done at the right time.

By using the Clearform Panel know with confidence the condition of your infrastructure has been built in line with current standards and best sustainable building practices.
Compared to conventional methods

3x Faster

Depending on Panel selection

43% Recycled
The world's first translucent panel
Be ready to adopt the only product that will give you a clear insight on the quality of your pours
Accurate Inspections.
Allow for unobstructed prepour engineer reinforcing inspections.

Voidless Pours.
Monitor concrete pours ensuring no voids in your walls.

Clear Panel.
Choice of translucent faces to either one or both sides.
Finish projects faster

Up to 3 x faster than conventional methods&nbsp
Reduce impact on building programs through inclement weather&nbsp
Not dependant on cranes&nbsp & no stripping required&nbsp
Can be left as is without any further aesthetic applications

Highest Quality

Clearform has more PVC per square meter than our closest competitor creating a more robust system
Clearform panels have a water and UV resistant, high gloss, clean, straight finish – the best in the market

Greater Profits

Save on scaffolding, bracing and internal supports
Reduce skilled labour and trades on site
Save on excavation
Save on heavy cranage and labour intensive conventional formwork
Reduce clean up, waste, landfill, bins and traffic control

Safer Worksites

Less trades and staff on site means less risk
Panels come made to measure reducing dangerous cutting activities and less waste
Exposed reinforcing steel is a significant safety risk. Clearform greatly reduces the amount of time dangerous reinforcing is exposed
Reduce or remove completely the need for cranes
Stripping formwork is a high risk activity with exposed nails, falling objects and sharp edges – Clearform removes this activity altogether

Design Flexibility

Fewer internal supports means more open plan spaces
Reduced need for beams in your slabs gives extra column free space
Continue internal load bearing walls through your structure reducing the need for costly transfer beams
Reduce footing and slab thicknesses
Eliminate concealed concrete columns within a buildings interior creating more usable space

Sustainable

Greatly reduce the use of materials such as reinforcing steel and plywood
Custom ordered panels mean less wastage on site goes to landfill
Clearform proudly uses up to 43% of recycled PVC and is also recyclable
Removes the need for toxic chemicals in waterproofing and pest control
Reduces the amount of concrete required in slabs and beams
Building Applications
Residential
NCC Class 1 Buildings.

Multi Storey Residential
NCC Class 2-3 Buildings.

Commercial
NCC Class 7b - 8 Buildings.

Education
NCC Class 9b Buildings.

Aged Care
NCC Class 9c Buildings.
System Applications
Clearform has been designed from the ground up to facilitate the various needs of a walling solution.
Basements

Lift Shafts

Stairwells

Facades

Blade Walls

Columns

Detention Tanks

Boundary Walls

Planter Boxes